I am a big advocate of mental health awareness. I have had challenges in the past and found strength in being able to share my struggles with someone. It's so important to talk and reach out to people if you are feeling down or low. Talking helps. Opening up helps. I've learnt that as alone as I might feel - I'm not alone.
I was thrilled to be asked by The FA to participate in the Heads Up campaign which is coordinated by the Royal Foundation of the Duke and Duchess of Cambridge. In partnership with The FA, Heads Together have launched Heads Up to start the biggest ever conversation on mental health in football.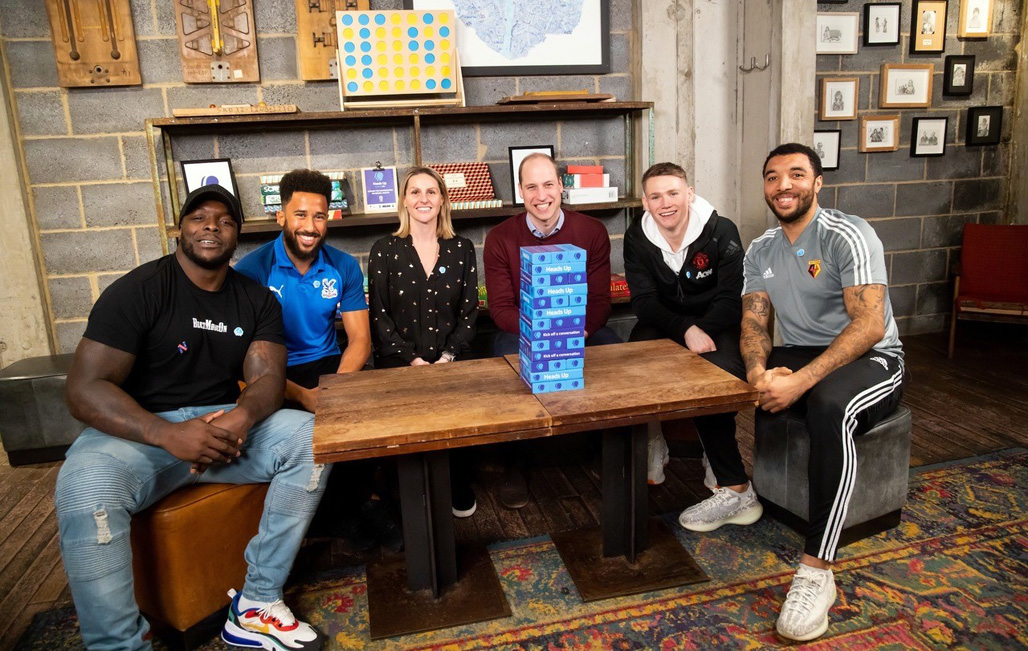 It was amazing to share the day with current and former players: Fran Kirby, Fara Williams, Andros Townsend, Troy Deeney and Tony Adams to name a few, alongside football fans across the country. We played a game of table football and Jenga with Prince William.
Over the next two weekends, every football team from across the Premier League, English Football League, The National League, The Barclays Women's Super League, The FA Women'sChampionship and The FA Women's National League will dedicate their matches to Heads Up.
It's time we started taking our mental health as seriously as we take our physical health.
Heads Up. You're not alone.
Kelly