This was by far the most exciting and best cup final I have played in and won. In the build up to the game, the media and pundits were talking about Arsenal being the underdogs as Chelsea won the cup the previous year. There was talk about Arsenal not playing that well at the beginning of the season, so I was determined to win and so was the rest of the team.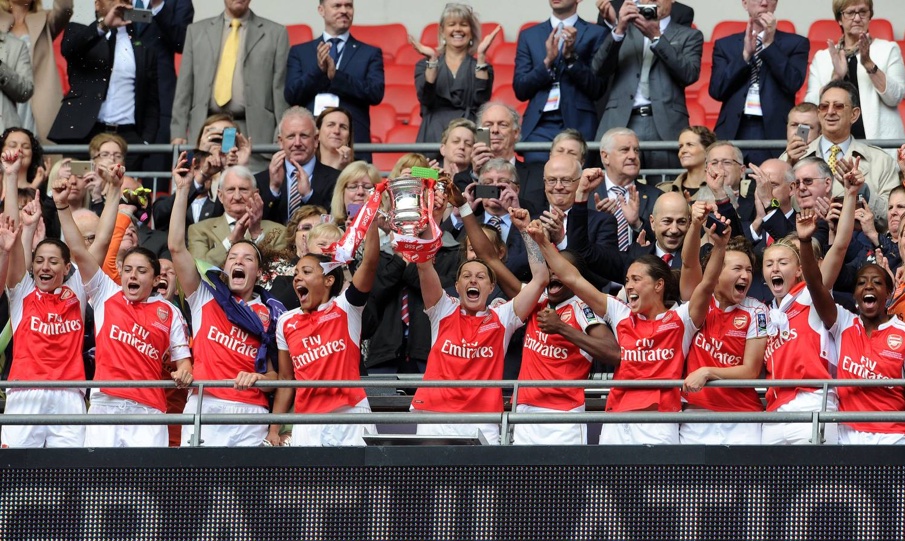 We started the game with high energy, confidence and belief. From the first minute we were on it. We were united as a team and playing with a smile on our faces, which sometimes we forget to do.
I loved this one the most because the game has evolved so much since my first FA Cup Final in 2006 where we played against Leeds at The New Den in front of 13,452 fans compared to playing at the iconic Wembley Stadium in front a record crowd of 32,912.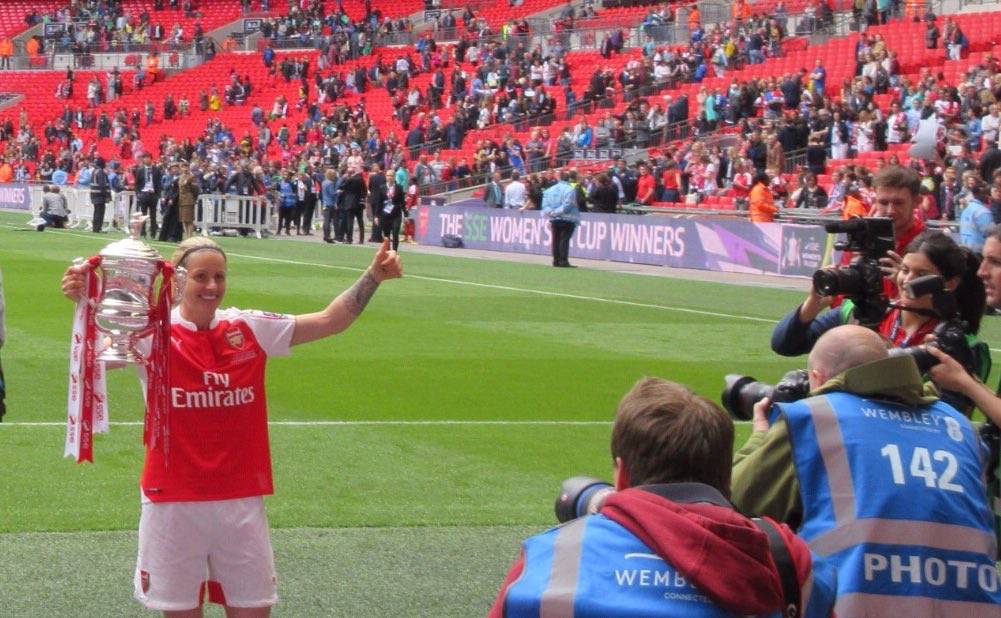 Arsenal football club has always been very supportive of the women's team and they really pushed the boat out for this final and we really felt the support. We stayed at the Hilton hotel the night before to relax as a team. We had a lot of imagery in the dressing room to inspire us and the thing that I was most impressed with and I believe inspired my teammates to play our best game of the season was a video that the media department and coaching staff put together right before we went to the stadium. The staff gathered short video clips from our family members and put together a lovely motivation video with every player's loved ones receiving messages. There were a few tears but you could feel the energy and the buzz after leaving the meeting and heading to the stadium.