As a family we had a very busy festive period trying to catch all of the matches whilst chasing our 2½ year old, Rocco around and managing the demands of our 4 month old, Lucia at the same time. All fun but exhausting. Rocco loved meeting Father Christmas, the previous year was all tears. This year he confidently asked for a red ball. When he opened the box, he said, "I got a red ball, let's play kick Mummy". Perhaps he will want football boots next Christmas? Lucia, she just wanted to eat the wrapping paper and drink milk.
Looking ahead for 2020, it is an exciting year! As Barclays Ambassador, I'm really looking forward to getting into more schools this year and inspiring young girls and boys to get involved in playing football. It's so fulfilling to share my journey and inspire others to follow their dreams.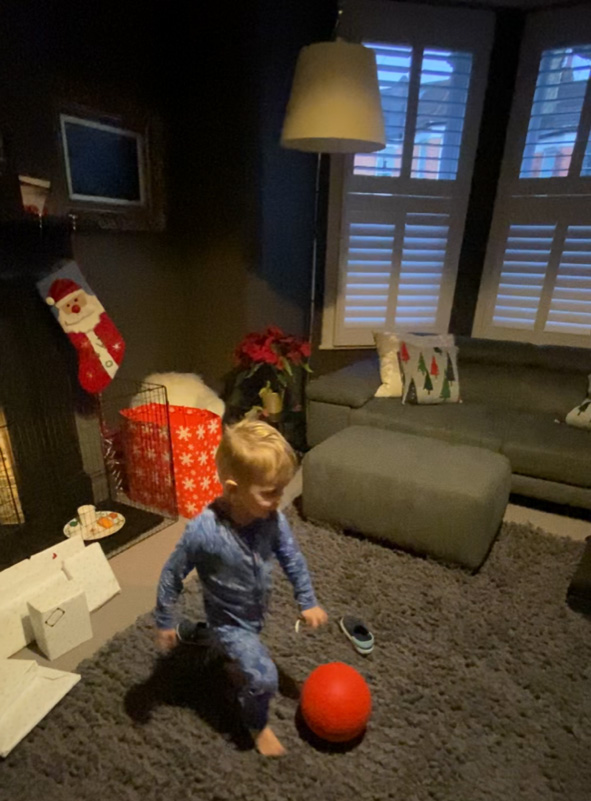 The SheBelieves Cup is approaching and I know Phil Neville and the players will want to impress the nation with their performances and try to retain the trophy. The last few games have challenged the team so it is time they regroup, focus and get back to their winning ways.
The FA Women's Super League is getting hot with 3 leading contenders fighting for the title: Arsenal, Chelsea and Man City. Liverpool and Bristol picked up their first league wins in January, which will help their confidence. Everton have impressed me with their performances and league table standing so far.
I hope you all are ready for an exciting 2020! More soon.